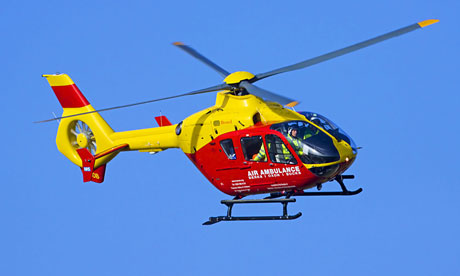 Founder, Flying Doctors, Nigeria, Dr. Ola Brown has advocated the need for Nigeria to develop its air ambulance infrastructure to ensure that patients can assess healthcare, saying this may help the government to save billions of dollars by concentrating expert resources and reducing healthcare spending.

Brown who lamented the high cost of healthcare in the country, said the Federal government did not have enough money to place centers of medical excellence in every single state.

She said, if there could not be a center of medical excellence in every state, then Nigeria needed to develop its air ambulance infrastructure led by companies such as the Flying Doctors Nigeria Air Ambulance service, so patients could access healthcare.

The Flying Doctors Nigeria has developed a cost-effective, commercial air ambulance solution that allows patients to be transported by air for less than the price of a ground ambulance. This cost pales in comparison to the cost of developing multiple hospitals which would be financially impossible to staff/equip and run on their current budget.

Brown, in a statement yesterday said the United Kingdom National Health Service (NHS) budget stands more than $100 billion per year, adding that it was stressed covering 65 million citizens, while Nigeria's entire budget, by contrast, is about $12 billion per year, over 60 per cent of which goes to recurrent government expenses such as salaries, travel, training, and perks.

She lamented that there is less than $1 billion for health care in a country with a population of 170 million people.

Her words: "Putting a state of the art hospital in every state of Nigeria would cost about $30bn, more than double our entire budget. Even if we had the money, we lack the resources in terms of doctors, nurses, support staff, maintenance engineers to ensure that these hospitals could function."

She stated that the only viable alternative is to centralize the country's healthcare system, with just one or two state of the art centers that are home to Nigeria's finest and most experienced medical practitioners. These centers, she, reiterated would receive the bulk of healthcare investment, allowing doctors to specialise effectively.